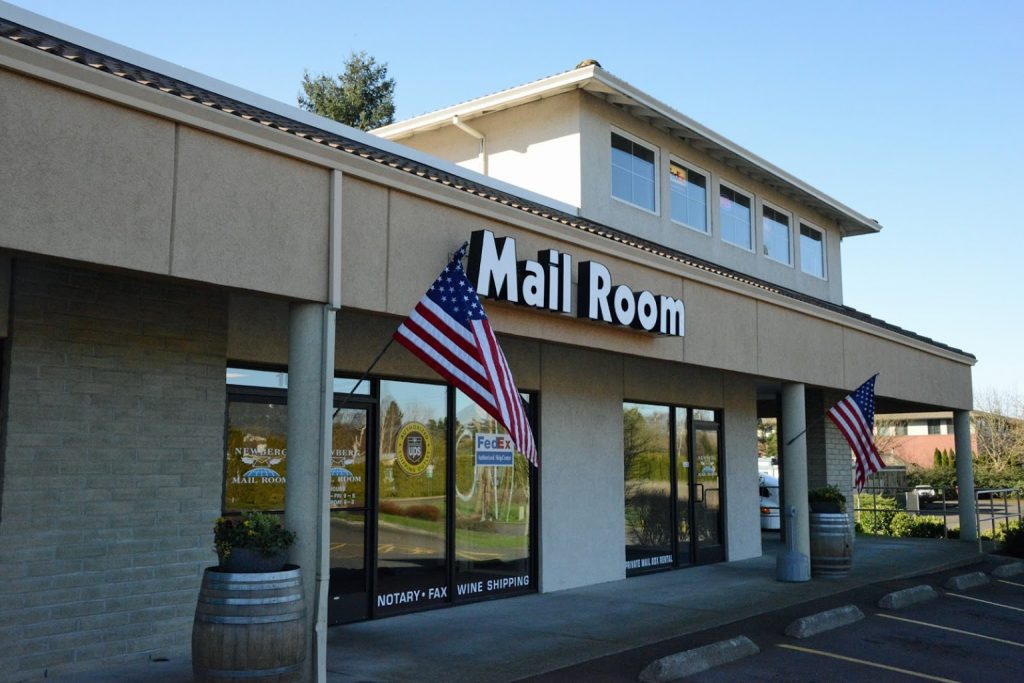 Sean McGinnis
CFO / CONTROLLER
Sean started at the Mail Room in 2005, one year prior to Molly's purchase and had the pleasure of training her.  He has worked his way through all aspects of the business from customer service to wine packing and warehouse management to eventually fulfilling the role of Chief Financial Officer and Controller.  Sean was born and raised in Newberg, enjoys pop culture, video games and comic books.  Ultimately, he is a cat person, but we don't hold that against him.
Christie Shertzer
COO / HR / RETAIL MANAGER
Reformed ballerina and east coaster, Christie found her way into Willamette Valley wine 15 years ago.  During that time, she built, rebranded and developed hospitality and operations programs for new and established tasting rooms – The Tasting Room in Carlton/EIEIO & Company, Alexana Winery, Panther Creek Cellars and Raptor Ridge Winery.  She has now taken her experience and knowledge into a different aspect of the industry as Chief Operating Officer of the Newberg Mail Room.  Play time includes cooking and the love of her life, Lana the black lab who has the best ears ever.
David Sorensen
WAREHOUSE MANAGER
David, also an Oregonian, started on the front counter and moved over to the wine side as our wine shipping business grew.  The last couple of years he has been instrumental in the processing and flow of wine shipments and has now stepped into the role of Warehouse Manager.  After serving in the US Army, David went to culinary school and was a chef for a hospital for many years.  During his time away from Newberg Mail Room he spends time talking with his son in Florida and having his friends cook for him.
Alex Koeppen
WINE SHIPPING SPECIALIST
Though born in Ohio, Alex as lived in Oregon since he was 3 years old and has lived in Newberg with his wife and 2 kids for over 10 years. Alex came to the mail room at the end of 2019 after spending nearly a decade in the specialty coffee industry. When not at work Alex enjoys spending time with his family, wood carving, and talking about philosophy, theology, and star wars over a nice glass of scotch.
Diana Coplan
WINE PACKING SPECIALIST
Originating from central California, Diana has called Oregon home for 19 years.  Her main focus at the Mail Room is packing wine, but she excels at and really enjoys the challenge of packing interesting auction items.  However, Diana's specialty at the Mail Room is keeping all of us laughing and full with her delicious tamales.  In her free time, she loves refinishing furniture and spending time with her kids and her funny grand dog Yui.
Halley Neumann
RETAIL SHIPPING SPECIALIST
Another one of our true Oregonians, Halley was born in Bend and raised in St. Paul.  She is a shipping superstar and one of our fixtures in the retail area.  When she isn't at the Mail Room she might be hiking, immersed in video games, streaming a concert or riding horses.  She also has a talent for drawing and leaves funny pictures for us all to find.
Trinity Coplan
RETAIL SHIPPING SPECIALIST
Purchasing the Mail Room in 2006, Molly has grown the business into a very successful one.  A few years later, she opened a wine storage warehouse as a sister company to the Mail Room.  Molly was born and raised in Newberg, is a graduate of Pacific University with a degree in Philosophy and served in the Marine Corps.  You can usually find Molly tending to her garden or spending time with her lovely wife Caroline.